Planned Giving

Tuesday January 22, 2019
Washington News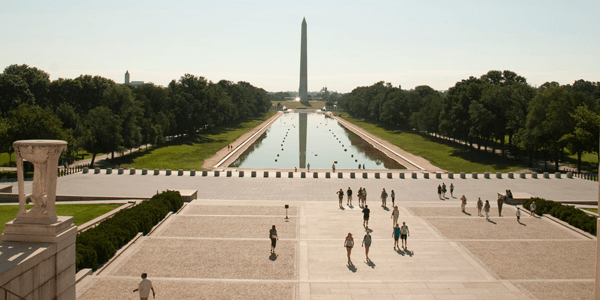 IRS Warns of Scam Targeting Tax Professionals
On January 9, the IRS released a warning to tax professionals in IR-2018-2 after receiving numerous reports of heightened fraud activity. The reports reveal that cybercriminals are sending emails posing as potential clients or the IRS in an effort to lure sensitive client data from tax practitioners.

In recent days, tax professionals have contacted the IRS after receiving fraudulent emails from cyber thieves posing as potential clients. The thief will often send an introductory email followed by a second email containing a phishing link, or an attached document containing a phishing link, claiming his or her tax data is enclosed. If clicked, the link or attachment could install malware on the tax professional's computer and enable the cybercriminal to gain access to the practitioner's client accounts and sensitive data.

After several data breaches last year, the IRS is cautioning tax practitioners to be on high alert this tax filing season. Cybercriminals may attempt to use illegally obtained client data to impersonate taxpayers and file fraudulent returns to obtain tax refunds.

In the past, criminals have been able to collect tax payers' names, Social Security numbers and email addresses in similar data breaches. The IRS says that, if in doubt, tax practitioners should call to confirm a client's identity.

The IRS has also received reports of criminals posing as IRS e-Services representatives in an attempt to obtain tax professionals' e-Services usernames and passwords. The IRS urges all e-Services account holders to upgrade to the IRS's more secure identify-proofing process called "Secure Access."

Tax professionals are urged to forward suspected phishing emails to phishing@irs.gov and to remember that the IRS will not send unsolicited emails.


Tax Reform Prompts Companies to Boost Employee Benefits

This week, several companies, including Walmart, Visa and Waste Management, announced plans to offer their employees bonuses, boost 401(k) contributions and raise wages following the passage of the Tax Cuts and Jobs Act (TCJA) three weeks ago. Senators on both sides of the aisle reacted to the news and provided comments this week.

On Wednesday, Senate Majority Leader Mitch McConnell (R-KY) spoke on the floor of the Senate, where he praised the TCJA for its positive impact on American workers. McConnell explained that the TCJA, which cut the top corporate tax rate from 35% to 21%, is already helping middle-class families.

"It's been less than a month since Congress passed, and the president signed, the Tax Cuts and Jobs Act. But already, more than one million Americans are on track to receive special bonuses, permanent raises and other benefits. And their employers are attributing these changes directly to tax reform," said McConnell.

On Thursday, Walmart, the world's largest private employer, announced that it is raising its starting wage to $11 per hour, expanding its maternity and paternity leave benefits and offering a one-time cash bonus to eligible employees of as much as $1,000. Earlier in the week, Visa publicized that it is increasing its contributions to employees' 401(k) plans as a result of the tax bill. Visa's employees, who receive a match of $2 for every $1 contributed, can now contribute up to 5% of base pay, up from 3%.

"100,000 employees of American Airlines are each receiving a $1,000 tax reform bonus. U.S. Bank is raising its minimum wage to $15 and is also giving $1,000 bonuses to 60,000 employees. 29,000 employees of Nationwide Insurance are also receiving bonuses - and 33,000 are getting an increase in their retirement match," said McConnell. "Those are just a few of the 100-plus companies that have already announced new benefits for American workers as a direct result of tax reform."

Other members of Congress also voiced their opinions this week, including Sen. Claire McCaskill (D-MO) who recognized that these new benefits will help American workers but questioned the tax bill's long-term impact.

"Listen, I think it's great when companies want to give workers bonuses," McCaskill said on Tuesday. "That doesn't change the reality of the numbers. It's a debt-inducing, make-rich-people-richer tax bill that in the long run is not going to be helpful to the vast majority of people in my state that are sitting around the kitchen table trying to figure out how [to] come out even at the end of the month."


Members of Congress Discuss Timing of Tax Extenders Bill

Senate Finance Committee member John Thune (R-SD), in speaking with reporters this week, addressed speculation surrounding the timing of the tax extenders bill, stating that he expects it to be addressed before the end of March.

The Tax Extenders Act of 2017 (S. 2256) was introduced by Senate Finance Committee Chairman Orrin Hatch (R-UT) on December 20. The bill would extend more than 30 tax breaks and contains many tax provisions that have expired and will need to be retroactively implemented.

Members of both parties have debated whether the bill should be included in the upcoming government funding bill, which must be in place by January 19. Some members have expressed concern that its inclusion could slow the process of finalizing a budget agreement.

"I think eventually the extenders will hitch a ride on some [legislative] vehicle and whether or not that's this [funding bill] that comes up next week or if there's another spending bill to follow . . . it'll get done," said Thune on Tuesday. "I just think there's enough interest on both sides that eventually we'll handle that — the question is not if, but when."

In speaking with reporters this week, House Ways and Means Committee Chair Kevin Brady (R-TX) said that no decisions have been made regarding how Congress will proceed on tax extenders. Brady does not expect the extenders package to be included in the upcoming budget legislation.


Applicable Federal Rate of 2.6% for January -- Rev. Rul. 2018-1; 2018-2 IRB 1 (17 Dec 2017)

The IRS has announced the Applicable Federal Rate (AFR) for January of 2018. The AFR under Section 7520 for the month of January is 2.6%. The rates for December of 2.6% or November of 2.4% also may be used. The highest AFR is beneficial for charitable deductions of remainder interests. The lowest AFR is best for lead trusts and life estate reserved agreements. With a gift annuity, if the annuitant desires greater tax-free payments the lowest AFR is preferable. During 2017, pooled income funds in existence less than three tax years must use a 1.2% deemed rate of return.


Published January 12, 2018
Previous Articles