Planned Giving

Sunday August 18, 2019
Washington News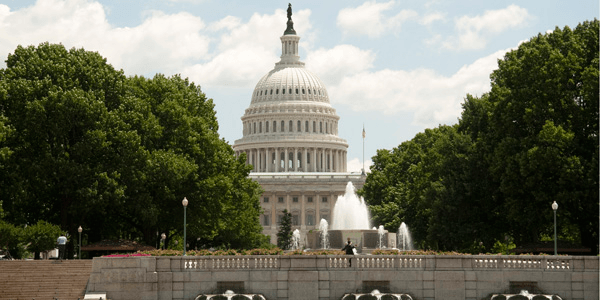 IRS Urges Strong Passwords
Most Americans have financial, social media, Social Security, retirement, phone, internet, retail and other online accounts. Each account has a username and a password.
Some financial, tax, government and other accounts also offer "two-factor" authentication. With two-factor authentication, you log on to the account, then a verification code is texted to your mobile phone (it is usually valid for a short period of time). You must then enter that code in order to access your account.
In IR-2018-151, the Service published guidelines for creating strong passwords. These strong password guidelines are helpful for both tax professionals and consumers.
There are nine IRS recommended methods for creating and tracking strong passwords.
Minimum Length — Passwords should be at least eight characters. Passwords with ten to fourteen characters are even more secure.
Characters — Use a combination of at least one uppercase letter, one number and lowercase letters in your passwords. For greater security, include symbols such as !, @ or #.
Not Personal — Avoid using your name, street, city, pet's name or other personal information in your password.
Change Defaults — Many devices, such as your home internet modem, are set up with "password" as the default password. You should change "password" to a new 8-14 character and number password. There are multiple email hacking cases with users who had "password" as their password. This was poor judgment.
Reusing Passwords — Do not use the same password for multiple accounts. Each account should have a unique password.
Email Address Username — If permitted, use a unique username rather than an email address. If this is not permitted, you may reduce risk by not using your primary email address. You can create another email address through one of many complimentary email services.
Secure Storage — If you keep a written or electronic list of passwords, store the printed list or a thumb drive with the electronic file in a safe, locked cabinet or other secure location.
Disclosure — Do not share your passwords with anyone. Do share the access method to your passwords with your electronic executor and authorize him or her to access your accounts. As is the case with all executors, you should be careful in selecting a trustworthy person as your electronic executor.
Password Manager — There are several companies that provide password manager programs with 256-bit encryption. If you use this method, set up a strong password for the account and share it with your electronic executor.
Editor's Note:
Many Americans now have 40-80 total online accounts. With a password manager program, you can have 40-80 strong, unique passwords. It is also much more secure to use two-factor authentication on your bank and retirement accounts. You may want to use a password manager software to transfer encrypted data from one device to another so you always have a backup of your passwords.
Council on Foundations Opposes New UBIT Rules
On July 11, 2018, Hadar Susskind, Senior Vice President of Government Relations for the Council on Foundations (COF), sent a letter to Congress reiterating concerns over two unrelated business income tax (UBIT) changes in the Tax Cuts and Jobs Act of 2017 (TCJA). The COF also restated its hope that Congress will repeal these provisions. The COF previously addressed these concerns in a letter to Treasury Secretary Steven Mnuchin and Acting IRS Commissioner David Kautter on May 16, 2018, requesting guidance.
In his letter, Susskind noted that under Sec. 512(a)(6), "Exempt organizations with more than one unrelated trade or business must now compute unrelated business income (UBI) and losses for each unrelated trade or business separately. Prior law allowed aggregation of unrelated business income or losses among multiple unrelated trades or business."
Additionally, he pointed out that under Sec. 512(a)(7) there is an "unrelated business income tax (UBIT) on certain expenses paid by an exempt organization employer for certain employee fringe benefits, including qualified transportation benefits and on-site athletic facilities."
The COF observes that there is no guidance to explain how to determine what businesses are separate. Until this guidance is received, nonprofits will be unable to create accurate records that permit filing their tax returns. They must also have sufficient time to modify accounting records to track the new required items.
Susskind expressed concern that with respect to Sec. 512(a)(7), nonprofits do not understand how to apply UBIT rules to parking. Most nonprofits do not charge for parking and therefore are not generating any revenue. In the past, activities that involve no generation of revenue did not trigger UBIT. The letter asserts that without guidance, the nonprofit may not properly be able to calculate the appropriate amount of UBIT.
Finally, the letter noted that there is no guidance on fringe benefits that constitute UBIT. Because tens of thousands of nonprofits have never previously filed IRS Form 990-T and paid unrelated business income tax, this is a huge problem. There is great confusion throughout the nation among the nonprofit CFOs concerning how precisely to do this.
The Council on Foundation asked for three IRS actions. First, the IRS should delay implementation. Second, the IRS must provide official guidance for both sections. Third, the IRS needs to create a transition period for the thousands of nonprofits who need time to prepare for compliance.
Editor's Note:
In the last comprehensive tax reform in 1986, there were hundreds of transition rules. These were universally recognized as necessary for taxpayers to be able to comply with the changes. Nonprofits generally want to comply with the new UBIT rules, but the COF is correct in explaining the IRS must permit a transition period. An extended transition period will be essential in enabling nonprofit CFOs nationwide to comply with these new rules.
Multiple 199A Trusts Strategy at Risk
Under Sec. 199A, many business owners with qualified business income (QBI) will benefit from a 20% deduction. The QBI deduction is subject to complex phase-out provisions for most upper-income business owners. Generally, QBI phase-outs apply for many passthrough business owners with incomes over $415,000.
Tax advisors for these passthrough business owners are implementing creative strategies to divide the business income and still qualify for the 20% deduction. Some advisors have created 20 irrevocable trusts and transferred business interests to each entity. The 20 separate trusts each have a level of income that permits the QBI to receive the 20% deduction.
At the American Law Institute Continuing Legal Education conference in Chicago this week, speaker Charles F. Schultz of FGMK LLC suggested this strategy will not work. He stated, "Think the IRS is gonna be pleased with this one? No."
The IRS team developing Proposed Regulations will probably require a legitimate business purpose for trusts before the QBI deduction is permitted.
While the Sec. 199A deduction will be permitted for most trusts, Schultz indicated that trusts should have a nontax purpose. He concluded, "You are not just gonna get a freebie where you create trusts unilaterally that do nothing but manufacture deductions."
Editor's Note:
The Sec. 199A Proposed Regulations are nearing final review by Treasury and the IRS. They are expected to be published in August. The answers to many of the questions being asked by tax advisors will be found in the Sec. 199A Proposed Regulations.
Applicable Federal Rate of 3.4% for August -- Rev. Rul. 2018-21; 2018-32 IRB 1 (18 July 2018)
The IRS has announced the Applicable Federal Rate (AFR) for August of 2018. The AFR under Section 7520 for the month of August is 3.4%. The rates for July of 3.4% or June of 3.4% also may be used. The highest AFR is beneficial for charitable deductions of remainder interests. The lowest AFR is best for lead trusts and life estate reserved agreements. With a gift annuity, if the annuitant desires greater tax-free payments the lowest AFR is preferable. During 2018, pooled income funds in existence less than three tax years must use a 1.4% deemed rate of return.
Published August 31, 2018
Previous Articles
IRS Provides Natural Disaster Preparation Tips for Taxpayers
Large Tax Refund in 2017 - Check your Withholding
IRS Encourages Taxpayers to Check Their Withholding Amounts
IRS Public Wi-Fi Security Tips