Planned Giving

Monday July 22, 2019
Washington News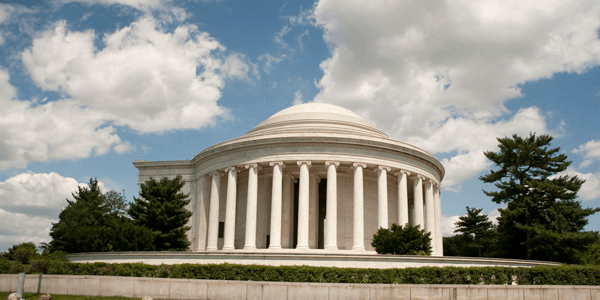 IRS Provides Natural Disaster Preparation Tips for Taxpayers
With hurricane season underway, the IRS urges taxpayers to be prepared in the case of a natural disaster. In IRS Tax Tip 2018-130, the IRS provided helpful tips and information for taxpayers to consider before a natural disaster strikes.
1. Obtain a Copy of a Tax Return:
The IRS encourages taxpayers to keep a copy of their prior-year's tax return. If an individual worked with a paid tax preparer, he or she should contact the preparer and request a digital copy of their prior year's tax return. If an online software program was used to prepare the return, a copy of the return should still be accessible through that online software.
Taxpayers who are unable to either secure copies of their prior year's tax returns by asking their tax-preparers or obtain copies through online software programs can acquire a copy of their transcript on the IRS's website,
irs.gov
, using the "Get Transcript" application. Taxpayers can choose the "Get Transcript Online" option to immediately view, download and print their transcript. Alternatively, they may select the "Get Transcript by Mail" option to receive a printed copy in the mail within five to 10 days of the request.
2. Update Emergency Plans:
The IRS reminds taxpayers that a natural disaster can occur at any time and, as such, it is important to always maintain current versions of their emergency plans. Taxpayers should have emergency plans in place for both their families and their businesses. In addition, since life is constantly changing and businesses are regularly evolving, it is important to conduct annual reviews of emergency plans and to discuss them each year with family members and employees.
3. Make Electronic Copies of Key Documents:
Key documents, such as identification documents, bank statements, tax returns and insurance policies, should be copied and kept in a secure location, such as a waterproof container or fireproof safe. The IRS recommends obtaining digital copies of these documents or scanning paper copies so that they can be kept on a storage device, like an external hard drive or USB drive.
4. Document Home and Valuables:
For insurance and tax reasons, the IRS encourages taxpayers to take photographs and record video of their property, including the interior and exterior of their homes and valuable property items. By documenting these items now, taxpayers will have an easier time claiming insurance and tax benefits in the event of a natural disaster. As new property is acquired, taxpayers should continuously update their files.
5. Call the IRS for Help:
In the event of a federally-declared disaster, taxpayers can call 866-562-5227 to speak with an IRS specialist who is trained to handle disaster-related issues. Taxpayers can also visit
irs.gov
and review Publication 584, "Casualty, Disaster, and Theft Loss Workbook," or view the IRS's webinar, "Staying Afloat: Planning for Emergencies Before they Happen," for more guidance and information.
Proposed Regulations Limit SALT Charitable Deduction
In
REG-112176-18
(effective August 27, 2018), the Service published Proposed Regulations to limit the benefits of state tax credits for charitable gifts.
The Tax Cuts and Jobs Act (TCJA) limited state and local tax (SALT) deductions to $10,000. Sec. 164(b)(6). Because several states with higher tax rates had many affected taxpayers, a number of states passed new tax credit plans in an attempt to replace the lost SALT deductions.
The goal of most state tax credit plans was to enable taxpayers to receive the benefit of a full SALT deduction, even under the new TCJA rule with the $10,000 limit. The general strategy was to replace the former state and local tax deduction with an equivalent-value federal charitable deduction.
The plans often involved a charitable gift to a state charity. If the donor made the gift to the state charity, he or she would enjoy an 80% to 100% reduction in state taxes for the amount of his or her gift. The federal charitable deduction would replace the previous state and local tax deduction. The state charity funds would be used to finance state projects and services.
If the plan worked as intended, the "donor" would pay the normal amount to the state that previously had been paid as state income taxes. In addition, the federal deductions (SALT plus charitable) would equal the former state and local tax deduction amount.
The proposed regulation, "reduces economically inefficient choices motivated by the potential tax benefits described above if these proposed regulations were not promulgated. Under the prior law and baseline scenarios, state and local governments have an incentive to fund governmental activities through independent entities that are eligible to receive deductible contributions and to establish tax credits."
Under the proposed regulations, a state tax credit is a "quid pro quo" and reduces the federal charitable deduction by the amount of any state or local tax credit received for the donation. Thus, if a state resident gives $20,000 to a state charity and receives a $20,000 state tax credit, the federal charitable deduction is zero. Reg. 1.170A-1(h)(3)(i).
The "reduce the federal deduction" rule also applies to a state deduction that exceeds the charitable gift amount. An exception applies for a state tax credit that is not more than 15% of the gifted amount. Reg. 1.170A-1(h)(3)(vi). Gifts with a state credit at or below 15% qualify for a full federal charitable contribution deduction.
Editor's Note:
This proposed regulation may subsequently be made final. Under Sec. 7805(b)(1)(B), the final regulation is permitted to select an effective date of August 27, 2018. In essence, the effective date of the proposed regulation may be adopted by the final regulation. While some states are planning to contest the proposed regulation, very few CPAs will volunteer their clients as a test case in Tax Court.
State Tax Credits Still Valuable
If the REG-117176-118 Proposed Regulations are made final, there still will be valuable benefits for most state tax credits for charitable gifts.
State tax credits of 15% or less will be excluded from the "quid pro quo" rules. Taxpayers will receive the full federal deduction for their gifts and benefit from reduced state income taxes.
Several states permit tax credits of 15% or less for gifts to state universities. These credits will produce the same benefit as in prior years.
However, some states permit large tax credits of 40% to 100% for certain gifts. In these instances, the federal charitable deduction will be reduced by the amount of any state or local tax credit received for the donation. These gifts will still produce valuable, if somewhat reduced, federal charitable deductions.
For example, both Montana and North Dakota permit a 40% state tax credit up to $10,000 for single tax filers or $20,000 for a married couple if they make a qualified planned gift. A single filer in Montana or North Dakota may fund a one life charitable gift annuity with $50,000 and qualify for a charitable deduction of $25,000. The state tax credit for this person is 40% of $25,000, or $10,000.
Under the proposed regulation, because the state tax credit is over 15%, the federal charitable deduction is reduced by $10,000. In essence, the state's tax credit is considered a "quid pro quo" that reduces the federal charitable deduction from $25,000 to $15,000.
If the donor is in the 32% federal tax bracket, he or she loses 32% of $10,000 or $3,200 in federal tax savings. The donor's net benefit from the Montana or North Dakota tax credit is $6,800 rather than the prior $10,000.
Because many planned gift donors spread the charitable deduction over two to six years, reducing the federal deduction by the Montana or North Dakota credit may not impact tax savings in the year of the gift. It may reduce federal tax savings in the final year of carry-forward charitable deductions.
Editor's Note:
Even though this gift annuitant has a lower total benefit, there still are substantial tax savings. The net benefit is an effective state tax credit amount of 27.2%, rather than the previous 40%. Donors in states with tax credits still will enjoy generous benefits from their charitable gifts.
Applicable Federal Rate of 3.4% for September -- Rev. Rul. 2018-23; 2018-36 IRB 1 (19 August 2018)
The IRS has announced the Applicable Federal Rate (AFR) for September of 2018. The AFR under Section 7520 for the month of September is 3.4%. The rates for August of 3.4% or July of 3.4% also may be used. The highest AFR is beneficial for charitable deductions of remainder interests. The lowest AFR is best for lead trusts and life estate reserved agreements. With a gift annuity, if the annuitant desires greater tax-free payments the lowest AFR is preferable. During 2018, pooled income funds in existence less than three tax years must use a 1.4% deemed rate of return.
Published August 24, 2018
Previous Articles
Large Tax Refund in 2017 - Check your Withholding
IRS Encourages Taxpayers to Check Their Withholding Amounts
IRS Public Wi-Fi Security Tips