Planned Giving

Monday July 22, 2019
Washington News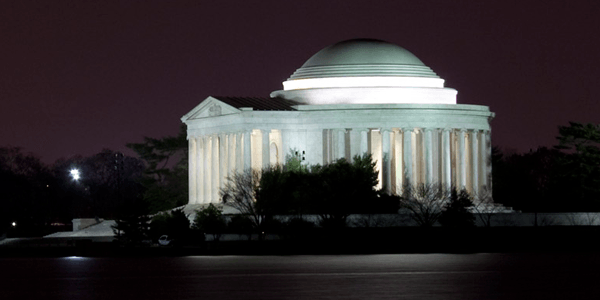 IRS Encourages Taxpayers to Check Their Withholding Amounts
The IRS is conducting a second "paycheck checkup" the week of August 13 in an effort to encourage taxpayers to calculate withholding amounts for their 2018 returns. In light of the new tax law, many tax filers will need to adjust their withholding amounts.
The Tax Cuts and Jobs Act (TCJA) will affect 2018 tax returns. The TCJA increased the standard deduction, increased the Child Tax Credit, limited or discontinued certain itemized deductions and changed tax rates and brackets. Because of these changes, the IRS encourages taxpayers to check and adjust their withholding amounts now in order to avoid an unexpected tax bill and penalties next year.
Those whose withholding amounts could be particularly impacted include individuals who:
Have two or more incomes per family
Work only part of the year or hold two or more jobs at the same time
Claim credits like the Child Tax Credit
Had a large refund or tax bill in 2017
Have dependents age 17 or older
Have a large amount of income or a complex tax return
Claimed itemized deductions in 2017
The IRS encourages taxpayers to utilize the online Withholding Calculator on
irs.gov
to help determine their withholding amounts. When using the Withholding Calculator, taxpayers should have a copy of a recent paystub and their 2017 tax return handy. The calculator does not require personally-identifiable information, such as names, Social Security numbers, addresses or bank account numbers.
By conducting a "paycheck checkup" now, not only can taxpayers steer clear of an unwelcome tax surprise come tax season, but they can avoid an inflated refund and have more money in each paycheck for the remainder of the year. Even if a taxpayer has already used the Withholding Calculator earlier in the year to determine their withholding amount, they should consider whether their personal circumstances have changed such that they should revisit the calculator to see if their withholding amount should be updated.
For more information, taxpayers can review Publication 505, Tax Withholding and Estimated Tax, available on
irs.gov
. The IRS will also be holding special sessions for tax professionals to discuss withholding requirements on August 15 and 16.
Tax Professionals Provide Security Advice
In IR-2018-161, as part of its "Protect Your Clients; Protect Yourself: Tax Security 101" campaign, the IRS released tips and advice from tax professionals victimized by data thefts to fellow advisors. In the publication, victimized tax professionals share with their colleagues the actions they wish they had taken to safeguard their customers and their businesses.
While progress is being made to guard against tax-related identify theft, tax professionals continue to experience data breaches and thefts as cybercriminals evolve. As a result, data thefts at tax professionals' offices are on the rise, putting clients' personal information at risk of tax-related identify theft.
To guard against future data breaches, tax professionals victimized by data thefts provided four general lessons to fellow professionals:
Get Cyber Insurance Coverage: Many professionals who have fallen victim to cybercrimals echo the importance of obtaining insurance that covers data breaches. While most professionals have insurance policies that cover property and liability, not all polices include coverage for data loss. Some insurance companies also provide expert teams to assist if a data breach occurs. If using a cloud service provider to store client data, professionals suggest asking the cloud service provider about cyber insurance coverage in the event of a breach.
Password Protect Each Client Account: Tax professionals encourage their colleagues to use a software product that allows each client's account to be separately password protected. While this may seem like a hassle, tax professionals who have experienced data thefts note that it is worth the trouble if there is a breach down the road. Passwords should be at least eight characters long and a mix of letters, special characters and numbers.
Use a Virtual Private Network for Remote Connections: Using a virtual private network (VPN) instead of remote access software for remote connections helps guard against thieves who may try to take over the professional's computer system. A VPN allows tax professionals who are working remotely or at a branch office to connect to a firm's main office computer system and send or receive information.
Keep Security Software Updated: Tax professionals who have been victimized encourage other tax professionals to keep computer operating systems, anti-malware software, anti-virus software and firewalls up to date. Setting up an automatic installation and update system is recommended.
The IRS reminds professionals that the Federal Trade Commission's Safeguards Rule requires all professional tax preparers to have a written data security plan. For more security recommendations and information, see IRS publications 4557, Safeguarding Taxpayer Data, and 5293, Data Security Resource Guide for Tax Professionals, available on
irs.gov
.
Bill Introduced to Create Flexible Giving Accounts
On August 3, House Ways and Means Committee member Erik Paulsen (R-MN) introduced H.R. 6616, the Everyday Philanthropist Act. The bill would create "flexible giving accounts," which would allow taxpayers to set aside portions of their pre-tax earnings into an account and then distribute the funds to selected charities.
The accounts would function similarly to other pre-tax employee contributions plans, like health savings accounts (HSAs). The proposed flexible giving accounts would provide non-itemizers the opportunity to donate to qualified charities of their choice tax free and, thus, allow taxpayers who do not itemize to receive the benefits of a charitable income tax deduction.
"Americans are the most generous charitable givers on the planet, and philanthropy is the lifeblood of countless non-profit groups that do vital work in Minnesota," said Paulsen. "But the majority of taxpayers who don't itemize their deductions see no tax benefit from their giving."
"Flexible Giving Accounts will be game-changers," Paulsen continued. "They'll spur more giving by making it easier for American families to make regular contributions to charities of their choice and will mean less paperwork for taxpayers."
Paulsen introduced the bipartisan legislation alongside Ami Bera (D-CA), Mike Gallagher (R-WI), Cheri Bustos (D-IL), Mark Pocan (D-WI) and Tim Walberg (R-MI). Gallagher encouraged others to support the bill, noting that "flexible giving accounts are an opportunity for Americans to invest in their own neighbors and communities, and one we should take full advantage of for the good of the country."
"Every day in this country, charities are changing lives and improving communities," said Gallagher. "By empowering more Americans to set aside their hard-earned money each month, tax free, for charitable giving, this bipartisan bill would incentivize a culture of everyday philanthropy that in turn would deepen and diversify the country's giving pool."
Applicable Federal Rate of 3.4% for August -- Rev. Rul. 2018-21; 2018-32 IRB 1 (18 July 2018)
The IRS has announced the Applicable Federal Rate (AFR) for August of 2018. The AFR under Section 7520 for the month of August is 3.4%. The rates for July of 3.4% or June of 3.4% also may be used. The highest AFR is beneficial for charitable deductions of remainder interests. The lowest AFR is best for lead trusts and life estate reserved agreements. With a gift annuity, if the annuitant desires greater tax-free payments the lowest AFR is preferable. During 2018, pooled income funds in existence less than three tax years must use a 1.4% deemed rate of return.
Published August 10, 2018
Previous Articles
IRS Public Wi-Fi Security Tips
IRS Promotes "Security Six" Computer Safeguards