Planned Giving

Monday July 22, 2019
Washington News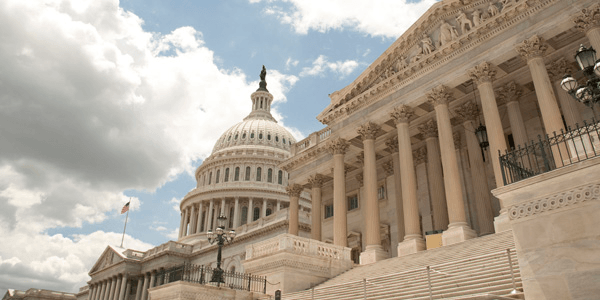 IRS Public Wi-Fi Security Tips
On August 1, as part of an ongoing series on data security, the IRS cautioned taxpayers and preparers to be careful when using public Wi-Fi.
Many Americans use public Wi-Fi at coffee shops, hotels, restaurants and public events. With the proliferation of public Wi-Fi locations, there is easy access to the internet nearly everywhere. The temptation exists to log on to public Wi-Fi to check email accounts, news, financial sites or social media.
Wi-Fi security experts caution against using public Wi-Fi without taking precautions. They offer several tips to increase security with Wi-Fi access.
Data Account Contract - Many users have data plans for their phones, tablets or notebook computers. These data plans through large public companies are reasonably safe. While a determined hacker could still gain access to a user's phone, these companies continuously monitor their networks to protect users from hackers.
Public Hotels - Large public hotels will generally use passwords and Wi-Fi encryption methods. Hotels have reputations to protect and will have IT staff who are tasked with creating a reasonably secure system.
Public Events - Security is often lower at many public events. Wi-Fi may be installed just for that specific event. Information technology professionals who study Wi-Fi security caution that some public events have networks that are monitored by hackers. Beware that a hacker may create a controlled Wi-Fi network with a name similar to the public Wi-Fi network. A user may easily log on to the hacker's Wi-Fi network. In this case, a hacker can view users' logon information and even some of the information on encrypted sites.
Financial Accounts - It is best to view financial or other important accounts only on a private, secure network. Avoid using public Wi-Fi to check bank, investment or retirement accounts. If users only access these accounts with their paid data providers, they greatly reduce their risk. Another option is to use two-factor authentication for financial and other important accounts. To log on to a financial account, the user will enter their password, have a code texted to their phone and then enter that code. While no method is 100% protected, two-factor authentication substantially reduces the risk that sensitive account information will be revealed to a hacker.
Final Gift Substantiation Regulations
In
T.D. 9836
, the IRS published final regulations on gift substantiation. The final regulations are generally consistent with the proposed regulations.
Treasury covered most of the requirements for various levels of gift substantiation.
Gifts Less Than $250 - Donors should have a receipt or reliable records, such as a bank statement or gift date and description.
Noncash Gifts $250 to $500 - Donors need a contemporaneous written acknowledgement from the charity and a description of the gifted items.
Noncash Gifts $500 to $5,000 - With a gift this size, donors must have a contemporaneous written acknowledgement and also complete Section A of IRS Form 8283 "Noncash Charitable Contributions." The IRS rejected a commentator's suggestion that a correctly completed Form 8283 should be sufficient without a contemporaneous written acknowledgement. Both are required for gifts at this level.
Noncash Gifts $5,000 to $500,000 - Both the contemporaneous written acknowledgement and Sections A and B of IRS Form 8283 are required. The reported gift value must be based on an appraisal by a qualified appraiser.
Noncash Gifts $500,000+ - For these larger gifts, donors must include the contemporaneous written acknowledgement, complete Sections A and B of IRS Form 8283 and attach the qualified appraisal to the return. There is no reasonable cause exception for the specific qualified appraisal requirements. All cases will be determined by the Tax Court on a facts and circumstances basis.
Clothing and Household Goods - These gifts must be in "good used condition" to qualify for a deduction. There is a limited exception. If the gift value is over $500 and there is a qualified appraisal, the clothing or household goods may be less than "good used condition."
Clothing and Household Goods $5,000+ - Donors must have a contemporaneous written acknowledgement and obtain an appraisal by a qualified appraiser. IRS Form 8283 Sections A and B must be properly completed.
Appraisers - All appraisers must be qualified by education and experience to value the type of gift in the appraisal. The education and experience requirements apply on January 1, 2019 and thereafter. A qualified appraisal must follow the Uniform Standards of Professional Appraisal Practice (USPAP).
Clothing "Personal Tax Shelter" Fails
In
Grainger, Estelle C. v. Commissioner; No. 27817-16; T.C. Memo 2018-117 (30 Jul 2018)
, the Tax Court denied deductions for a "personal tax shelter" through gifts of clothing.
Estelle Grainger was a retired grandmother who liked to shop. She purchased and donated hundreds of items to charity. In 2010 and subsequent years, Grainger bought hundreds of clothing items at Talbots. She qualified for discount points and purchased clothing on sale.
By purchasing during sales and using her discount points, Grainger was often able to pay $10 for an item with a retail price of $99. She then donated the item to Goodwill and claimed a $99 deduction. Her deductions were $18,288 in 2010, $32,672 in 2011 and $34,401 in 2012. The IRS permitted $6,047 as her total deduction, with an allocation of $2,520 cash and $3,527 for use of Talbots loyalty points.
The Tax Court noted a deduction for "similar items of property" with an aggregate value over $5,000 requires an appraisal. Reg. 1.170A-13(c)(7)(ii). Grainger had receipts from both Talbots and Goodwill for all donated items. The signed Goodwill receipts showed the date, location and general type of gift (clothing).
Because the items are similar items of property, they must be grouped together. The deduction fails because there was no appraisal by a qualified appraiser. In addition, the Goodwill receipt was insufficient under Sec. 170(f)(8)(B) because it did not list the types of clothing and number of items.
Finally, the Tax Court noted a retail price is not a "willing buyer and willing seller" amount. Reg. 1.170A-1(c)(2). If Grainger had obtained an appraisal, the appraiser would also need to show the basis for valuing each gifted item above its cost.
The deductions were denied, except for the $6,047 previously allowed by the IRS.
Applicable Federal Rate of 3.4% for August -- Rev. Rul. 2018-21; 2018-32 IRB 1 (18 July 2018)
The IRS has announced the Applicable Federal Rate (AFR) for August of 2018. The AFR under Section 7520 for the month of August is 3.4%. The rates for July of 3.4% or June of 3.4% also may be used. The highest AFR is beneficial for charitable deductions of remainder interests. The lowest AFR is best for lead trusts and life estate reserved agreements. With a gift annuity, if the annuitant desires greater tax-free payments the lowest AFR is preferable. During 2018, pooled income funds in existence less than three tax years must use a 1.4% deemed rate of return.
Published August 3, 2018
Previous Articles
IRS Promotes "Security Six" Computer Safeguards